Matsumoto Castle is in the majestic old castle town of Matsumoto City in Nagano Prefecture. It is famous for being the oldest national treasure among the five-story, six-story castle keep, and has remained unchanged since the mayhem and carnage of the Warring States period. With its breathtaking contrast of black and white and an indisputable grandeur, "Matsumoto Castle" is a towering symbol of Matsumoto City that is familiar to many people. It is also known as "Fukashi Castle" because its predecessor was called "Fukashi Castle" (深志城).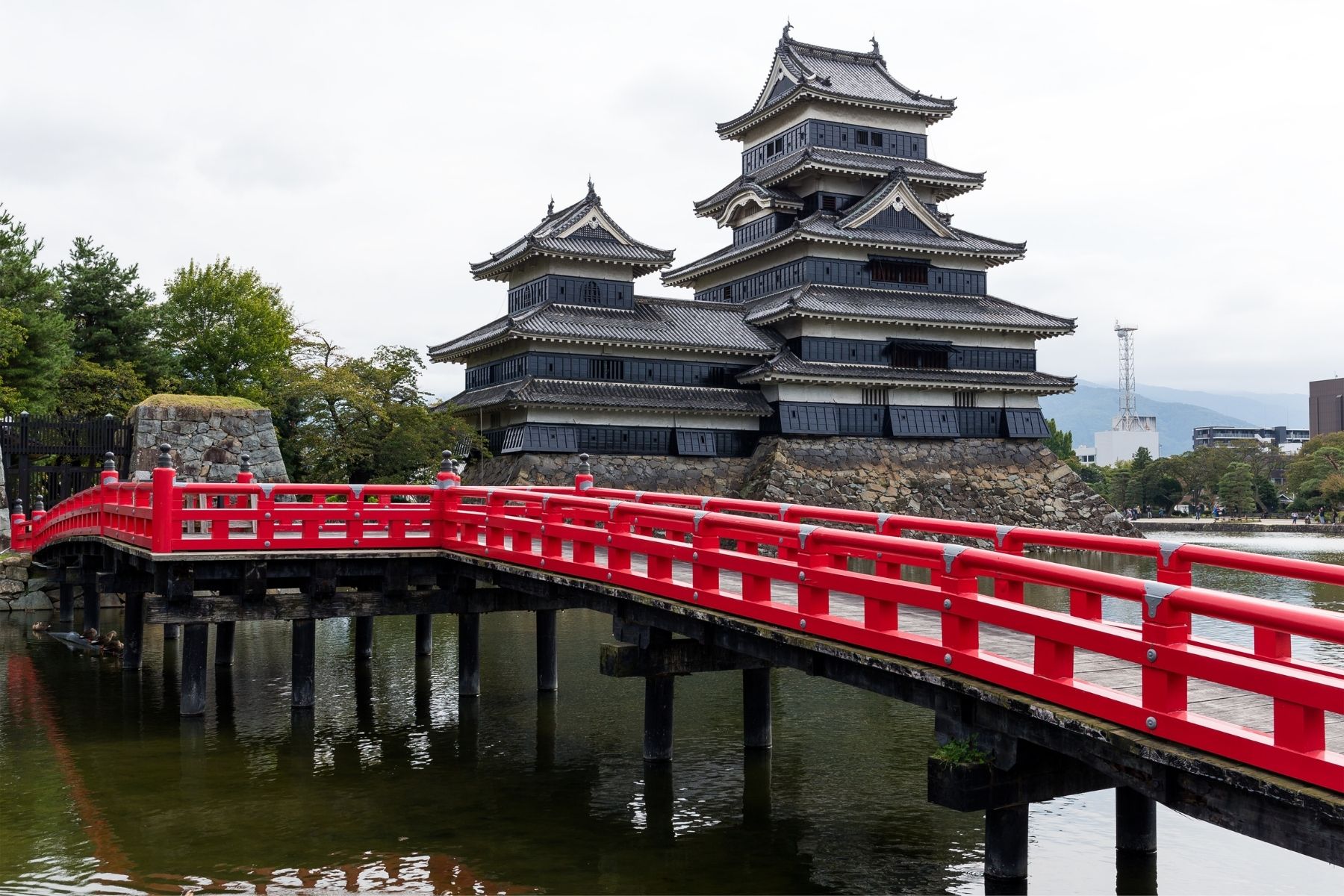 Around Matsumoto Castle is the well-sized Matsumoto Castle Park, which shows its seasonal changes with cherry blossoms in spring, wisteria at the cusp of summer, autumn leaves in fall, and snow in winter, and a variety of events are held each season, such as lighting up of cherry blossoms at night and Takigin noh (Noh plays performed in the woods).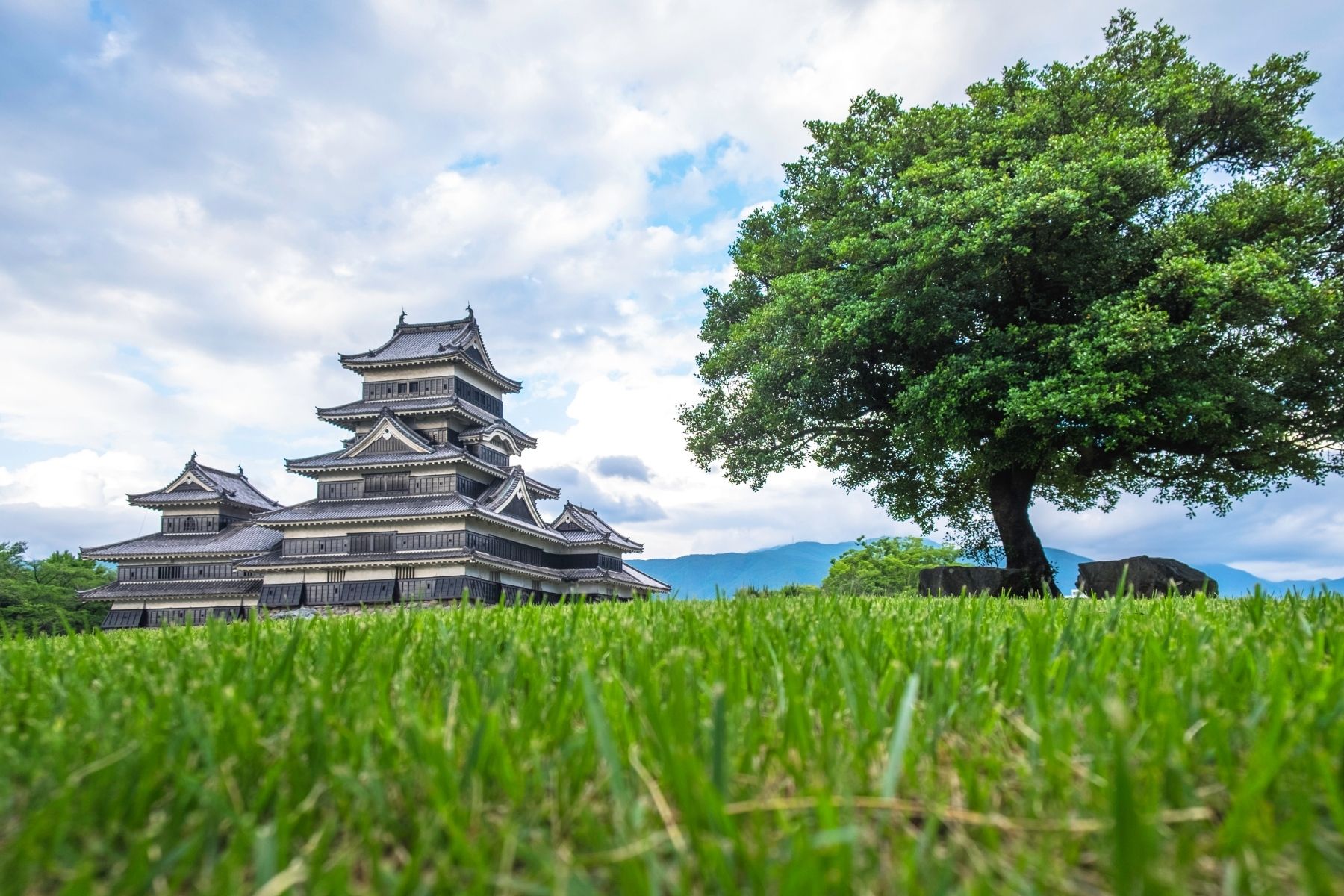 The word of the street was that these three main sections of the building were erected so that the lord of the castle on the side of everyone's favorite unifier and megalomaniacal tyrant Toyotomi Hideyoshi could keep an eye on "Tokugawa Ieyasu" (Tokugawa Ieyasu).
Later, when the Edo period kicked off in 1603, and a veil of peace fell over japan, the elegant Tatsumitsuke Yagura and Tsukimiyagura were built in connection with the main keep. These are the features of "Matsumoto Castle," which is called a composite style keep.
Interesting Features Of Matsumoto Castle
Unlike most, Matsumoto Castle is a flat castle, sitting on a flatland within a basin. It is surrounded by three water moats.
The castle keep can be seen reflecting in the moats backdropped by the mountains of the towering Northern Alps. The top sections of the castle tower are white, while the lower part is covered with jet-black clapboards, and this contrast of black and white is a famous and much-beloved feature of Matsumoto Castle
Matsumoto Castle is a high-rise structure, with the first and second floors constructed of stacked pillars, the third and fourth floors also constructed of stacked pillars, and the fifth and sixth floors also constructed of stacked pillars.
The exterior of the castle appears to be five stories, but the interior has six stories. This type of construction is characteristic of a watchtower-type keep. While it appears to be a tiered tower from the outside, the structure is a watchtower-style keep.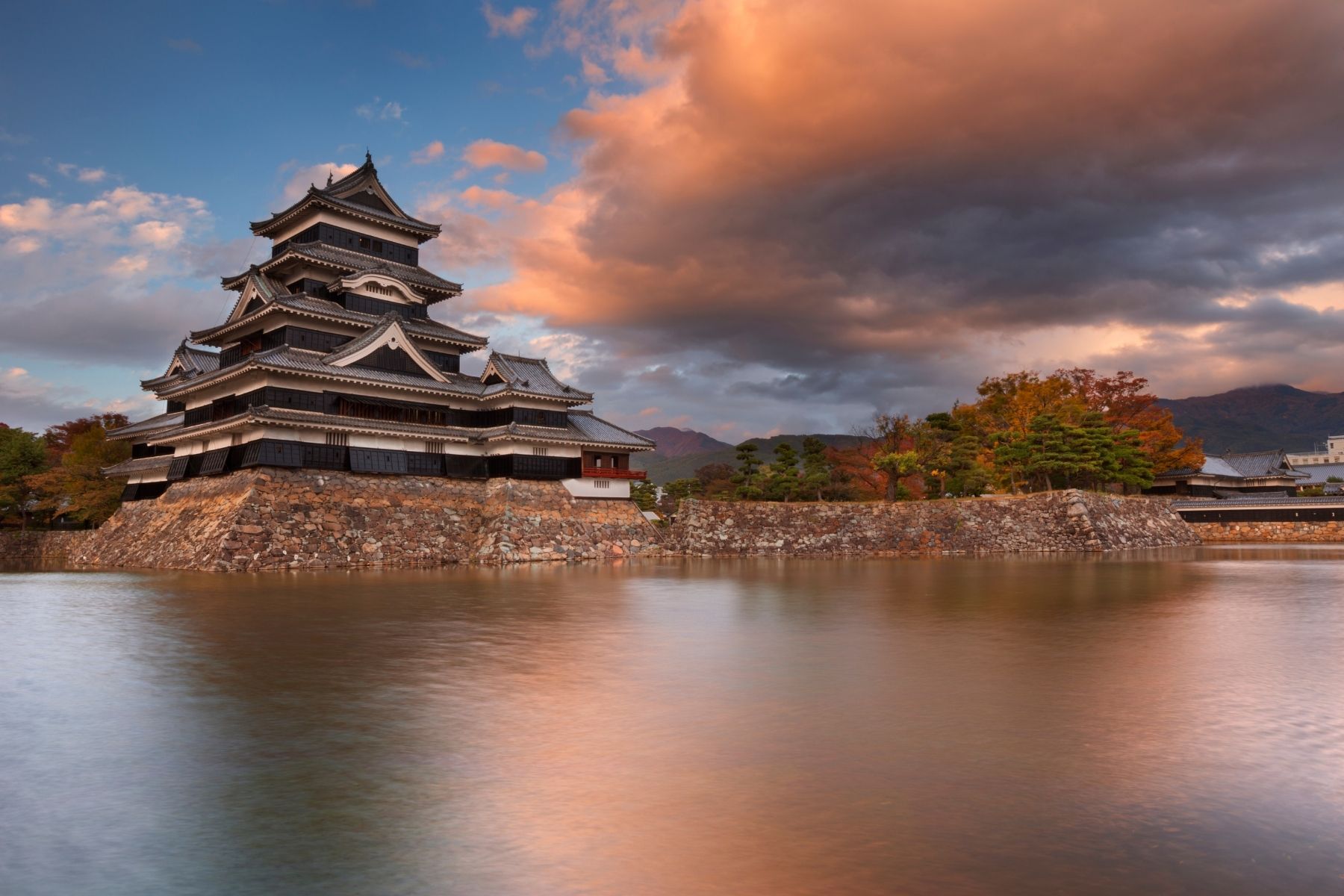 The main keep, the ferry tower, and the dry little keep, which were built with fighting in mind during the final chapters of the Warring States period, feature preparations for firearm battles in various places. There are 115 gun slots for firing guns and arrows, as well as 11 stone slashes.
However, the Tsukimi-yagura, built 40 years later in the peaceful era, is completely unprepared for battle. With its vermilion-colored hanegoran and persimmon-tinged reddish ceiling, the moon-viewing tower is an elegant structure with an overwhelming sense of openness and peace.